April 12, 2017

Chandrika Ghosh

15 Comments

67856 Views
Shopping in Udaipur was truly the icing on our anniversary trip! Those 4 days in Udaipur were laced with little shopping sprees where we picked up several items unique to the historic city. If you're looking forward to Udaipur shopping, search no further because I'm going to tell you what to buy in Udaipur, apart from bringing back the beautiful memories and photographs!
Jewellery Shopping in Udaipur
Let me make this clear at the very outset – I am a self-confessed jewellery junkie. 😛 I absolutely love buying, collecting and wearing junk jewellery and always keep an eye out for them. Udaipur turned out to be such an amazing treasure trove of jewellery, I couldn't help but come back with a massive loot!
Here's what you should be looking out for:
Lacquer earrings – Don't start thinking of the old-school lac jewellery with sub-par finishing, and get put off already. I was amazed at how far this craft has come and how the creativity and fashion sensibilities of the local artisans have evolved. If you have the patience to search, head to the Hathipole market in Udaipur and visit the jewellery shops there. I promise you will not come back disappointed. Buy intricately designed jhumkas and danglers made with lacquer and other gemstones and pearls. A beautiful medley of the traditional and the modern, at prices as low as INR 200!
Silver jewellery – Jewellery shopping in Udaipur cannot be complete without a few rustic pieces of silver baubles. The entire city is dotted with shops selling both real and artificial silver jewellery. Authentic silver jewellery will usually cost a few thousand Rupees even for a small piece, whereas the artificial varieties tend to be a lot easier on the pocket. Take your pick, but make sure you use your best judgement to tell the real stuff apart from the artificial ones. If you prefer the artificial varieties, again the Hathipole market is your go-to destination for reliable shops, with little or no scope for bargaining, since the prices are already quite low.
Fabric/Clothes Shopping in Udaipur
Rajasthan is well known for manufacturing some of the best natural cotton and silk fabrics in India. And there is no doubt that Udaipur is gloriously upholding that repute. If you have any plans of shopping in Udaipur, do make it a point to consider purchasing the following kinds of fabric that you can easily turn into a saree, a kurta or a stylish Indo-western outfit.
Bandhani (Tie and Dye): This is a signature craft of the state of Rajasthan and can be easily found in Udaipur too. Bandhni is typically done on both cotton and silk fabrics, and both look equally beautiful. Take your pick and either buy just the fabric which you can tailor-make into a dress or your choice, or go for a readymade saree/dress.
Organic Bamboo Cotton: This one was truly a unique find! I spotted a stack of brightly coloured, printed, almost silk-like fabric in one corner of a store we were checking out in Hathipole market. Given my love for vibrant colours and prints, I immediately asked the sales person to bring out the stack, assuming they would be some kind of expensive silk sarees or fabrics. Turned out, they were fabrics made out of natural bamboo fibre – breathable, comfortable and so pretty! The price point made me even happier – only INR 350 for 1.5 metres of fabric 😀 Perfect to bring back as a gift for friends and family.
Natural Cotton: This is a no-brainer! Rajasthan is a haven of beautiful, soft, printed cotton fabrics in every colour imaginable. Walk down the road passing through the Hathipole market, and you will be spoilt for choice. Most shops retail as well as wholesale a variety of fabric priced very reasonably. Take my word, you'll probably not be able to stop at buying just one kind. Don't stop yourself and go for the loot, I say!
 Shopping for Vintage Artifacts in Udaipur
Udaipur has a distinct vintage feel to it. Be it the palaces or the buildings in general, there is an unmissable old-world charm in the city. Add to that an abundance of shops selling vintage artifacts ranging from wall clocks and metallic vases to hand-carved wooden sofas. In case you are picking up something that may not fit in your travel bags, do ask the shop owners if they can get it delivered to your city. From our experience, most shops in Hathipole market have an arrangement for delivery and will gladly oblige to your request.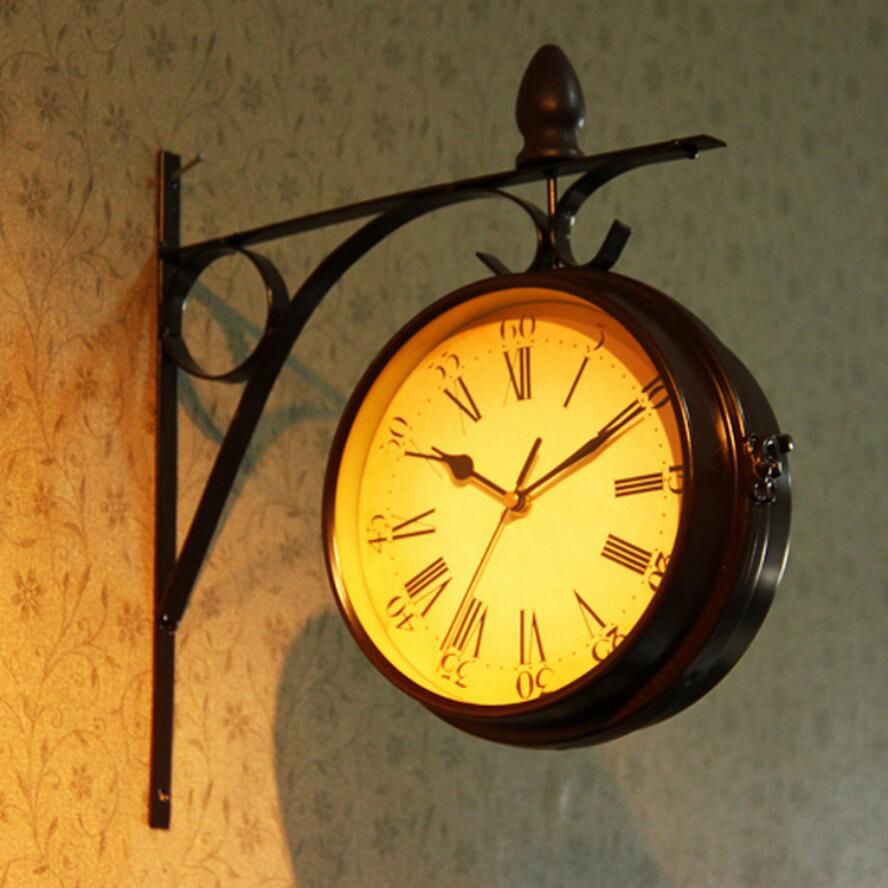 Buying Footwear in Udaipur
Which girl doesn't love shopping for shoes? And clearly, I was drowning in an ocean of jootis in every colour and shape imaginable. FYI, jootis are a kind of traditional Indian footwear made of leather, with elaborate embroidery and embellishments on the top. They look super cute with both Indian and Western wear. Prices start from INR 250 on average and can go up to INR 1000 depending on the craftsmanship involved. Buy a pair or two to match your clothes from the shops at Hathipole market and make yourself happy!
Shop for Mosaic Lamps in Udaipur
This came last but is one of my most favourite things to buys from Udaipur. We found several shops selling table and ceiling lamps made out of small pieces of coloured glass, creating a beautiful mosaic. As seen in the image above, the lamps came in all kinds of shapes, sizes and designs. If at first glance you don't find them attractive because of the white base, ask the shopkeeper to show you how it'll look once lighted up. What you see below is the lamp we bought, that now hangs from the ceiling of our balcony. How gorgeous does it look? 🙂 The beauty of these lamps lies in the intricacy of the patterns created by the handwork of the artisans. If there's not enough space at home for the ceiling lamps, pick up a few small tea light holders to create a nice, illuminated corner at home. Believe me when I say, this one piece truly made my Udaipur shopping experience all the more worthwhile!
There are numerous shops selling these, but we found the best prices at a small store near Jagdish Temple. Before making the final purchase, do check that the glass is not overheating even after being lighted up for an extended period. You don't want this pretty little thing bursting from the heat and causing havoc back at home.
Udaipur Shopping Tips & Hacks
Shopping in Udaipur was quite an adventure. We honestly did not expect to find so many unique things to bring back from our trip! We literally came back with double the luggage we went there with. If you have been keen to find out what to buy from Udaipur, this list should be a good place to start. Based on our personal experience, here are a few essential Udaipur Shopping Hacks to help you get around and find the best deals!
# There are 2 main shopping places in Udaipur – Hathipole market and another one near Jagdish Temple Chowk. It seemed that the former is popular with the locals and Indian tourists, while the latter is where most foreign tourists flock to. This has a major implication on prices. Most shops near Jagdish Temple consistently quoted higher prices than what the same item costs at Hathipole. These shops were also open to heavy bargaining unlike their counterparts in Hathipole. 
# If you're planning on buying real silver jewellery, use your best judgement to figure out the authenticity of the shop and the jewellery. Fake silver jewellery is widely sold in Udaipur and they closely resemble the authentic products. 
# If you have bulky items to take back home, ask the shop owners for home delivery in your city. On most occasions, they will agree since they already have a supply chain established across most major Indian cities.
And, here's proof to show how elated I was after that happy Udaipur shopping spree! 😀
If this article calls out to your inner shopaholic, go on and read our previous blog post to help you plan a trip to Udaipur!